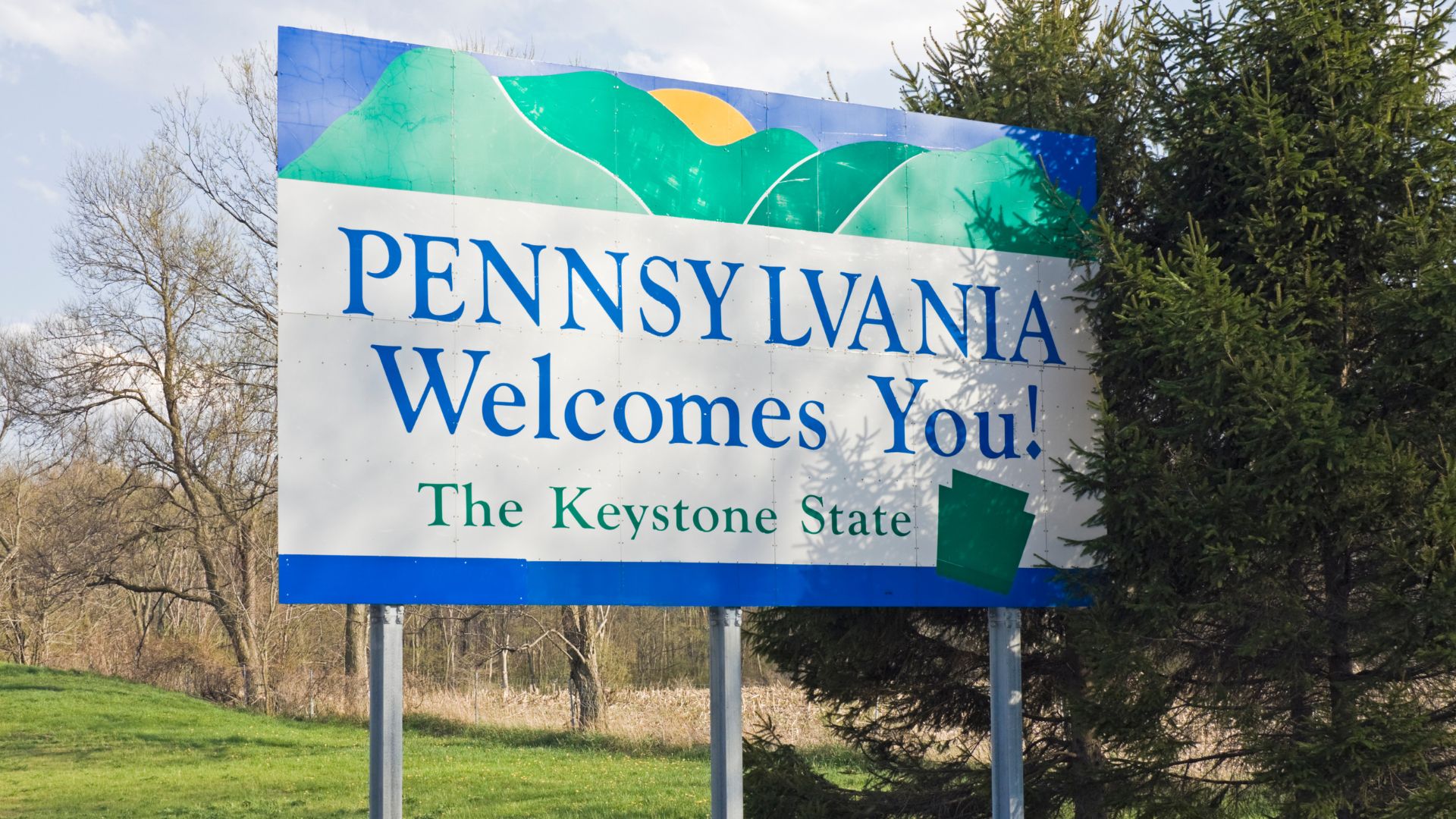 Pennsylvania recognizes the CPR certification programs of numerous institutions, such as the American Heart Association, the American Red Cross, the National Safety Council, etc. Pennsylvania also must adhere to the nationwide cardiopulmonary resuscitation (CPR) guidelines.
However, individuals with specific job titles and businesses don't always have the liberty to choose between independent CPR certification providers. Even though the American Heart Association's official guidelines are valid for all states and organizations, particular states can impose specific legislation and recommendations regarding the CPR procedure.
So, what are the state CPR guidelines for Pennsylvania? In this article, we'll analyze the state CPR guidelines for Pennsylvania and the specific differences with other states.
Recognized CPR Certification Classes in Pennsylvania
Pennsylvania doesn't recognize all training centers and issuing bodies providing CPR certification classes as relevant and credible. The state has a specific list of eligible organizations to provide licenses and certificates.
Each of these organizations can certify other training centers and guarantee that its certificates are accepted by all state institutions and regulatory bodies. The institutions which Pennsylvania recognizes as relevant and credible CPR certification bodies are:
The American Heart Association
The American Academy of Orthopedic Surgeons
ProTrainings LLC
Pacific Medical Training
EMS Safety Services, Inc.
This doesn't mean that you or your organization operating in Pennsylvania have to be certified only by one of these organizations. However, all other private and public training centers and organizations can provide you with valid CPR certification classes only if they adhere to the training programs of these institutions.
Simply put, you can enroll in First Aid, Automated External Defibrillator (AED), or CPR certification courses by AHA, NCS, or American Red Cross provided by a completely independent organization.
The 1949 Act
So, what are the state CPR guidelines for Pennsylvania? We'll start at the beginning – the year 1949. This year, something exquisitely important happened for the future of CPR awareness in the state.
The Act proposed and adopted in 1949 is known as the Public School Code and has a determining role in shaping the future of the state CPR guidelines in Pennsylvania. In 1949, Act 14 became active and obliged all school entities to provide CPR training at their premises at least once every three years. This provided any employees on the premises wishing to be certified with the opportunity to receive appropriate training.
Throughout the years, the General Assembly of the Commonwealth of Pennsylvania would amend and change the Act. The last amendment came in 2019 when the Act was enriched with several points related to annual revisions, curriculums, skill testing, and guidelines.
According to the Public School Code Act, a teacher, instructor, or community volunteer, along with a professional educator certified by some of Pennsylvania's institutions, can oversee or facilitate the school's program without certification. These guidelines specify that all teachers could take part in the training of the students, but there must be a certified instructor.
The amendment, also known as Senate Bill 115, emphasizes the hands-only CPR procedure. The objective of this amendment was for bystanders to learn to perform and recall all the steps of hands-only CPR effectively. Many believed the bill would eliminate all doubts about onlookers performing the procedure, especially in unprecedented times like the COVID-19 pandemic.
With Bill 115, Pennsylvania joined other 38 states that had already adopted laws and curriculums, making the hands-only CPR procedure a mandatory part of high-school educational programs.
Emergency Guidelines for Pennsylvania
The CPR procedure is also a part of the emergency guidelines for Pennsylvania schools. The Pennsylvania Department of Health – Bureau of EMS, in collaboration with the Pennsylvania Emergency Health Services Council, has developed this broad program to serve as a protective shield against all high school emergencies.
The program incorporates First Aid, AED, and CPR procedures. According to the guidelines, there are notes regarding the correct performance of the CPR procedure for different age groups and emergencies. 
The guidelines are aligned with those of the American Heart Association. It means that anyone performing cardiopulmonary resuscitation should know the basics:
30:2 chest compressions to rescue breathing ratio
Perform compressions of about ⅓ of the chest's depth
Perform 100 to 120 compressions per minute
The increased importance of chest compressions over mouth-to-mouth resuscitation.
The emergency guidelines also extend to babysitters, long-term care workers, healthcare providers, clinicians, dentists, etc. For example, childcare facilities must adhere to the legislation passed by the General Assembly on mandatory first aid and CPR training.
On the other hand, nursing homes and long-term care facilities must also certify some of the employees in the high-quality performance of the CPR procedure. Active legislation obliges all personal care homes to provide at least one first aid or CPR-certified employee on 50 residents to be present at all times.
Where Can You Get A CPR Certificate in Pennsylvania?
Across Pennsylvania, numerous organizations and training centers can issue a CPR certificate. Naturally, they offer CPR certification classes for different prices and terms. Almost all of these training centers provide courses licensed by organizations such as the American Heart Association and the American Red Cross.
For instance, if you're a business operating in the construction or electricity sector, you must certify some of your employees to comply with OSHA's standards. You can enroll all or some of your employees in the training centers across Pennsylvania. OSHA recognizes all the CPR certificates licensed and provided by AHA, the American Red Cross, or the National Safety Council.
There are many courses available for companies and employees in Pennsylvania. For example, there are courses for first responders like emergency medical services (EMS), police, and fire departments. Furthermore, there are CPR courses for workplace safety, healthcare professionals, first aid for severe trauma (FAST), etc.
On the other side are the CPR certification classes for individuals. Pennsylvania citizens who want to certify themselves in the CPR procedure can enroll in courses like Basic Life Support (BLS), Advanced Cardiovascular Life Support (ACLS), Basic First Aid, Pediatric CPR, and much more.
Individuals and organizations can also go through the whole CPR certification process online. If you're a business operating in Pennsylvania, you can register, apply, and get all the certification materials online. However, the examining and certifying process must end with an in-person demonstration of the acquired skills in front of a certified instructor.
License Renewal Information
The CPR certificate renewal requirements apply to Pennsylvania as they do to any other state across the US. Depending on the type of certificate, level of competence, and updates of guidelines, each CPR certificate can remain valid for between 1.5 and 2 years.
Nonetheless, almost all CPR certificates provided by organizations like the American Heart Association and the American Red Cross remain valid for two years. The businesses and citizens of Pennsylvania can renew their CPR certificates every two years by going through the same registration, application, and examination process.
Final Words
Pennsylvania is a state that regularly updates its CPR guidelines and certification requirements. The state has tight obligations for different professions. Any person or organization that would like to operate in dental medicine, babysitting, fitness centers, athletic facilities, first aid, etc., must obtain a valid CPR certificate.
Many of these professions will also require you to master the defibrillation procedure and learn how to use all the various tools and first aid kits. Hopefully, these requirements will be frequently updated and raised to a whole new level according to recent scientific findings and recommendations.
Pennsylvania is a state that recognizes the increased occurrence of sudden cardiac arrest cases, choking, and other problems demanding CPR. That's why Pennsylvania will continue to provide top-notch certification and recertification services as well as urge companies to comply with the standards.