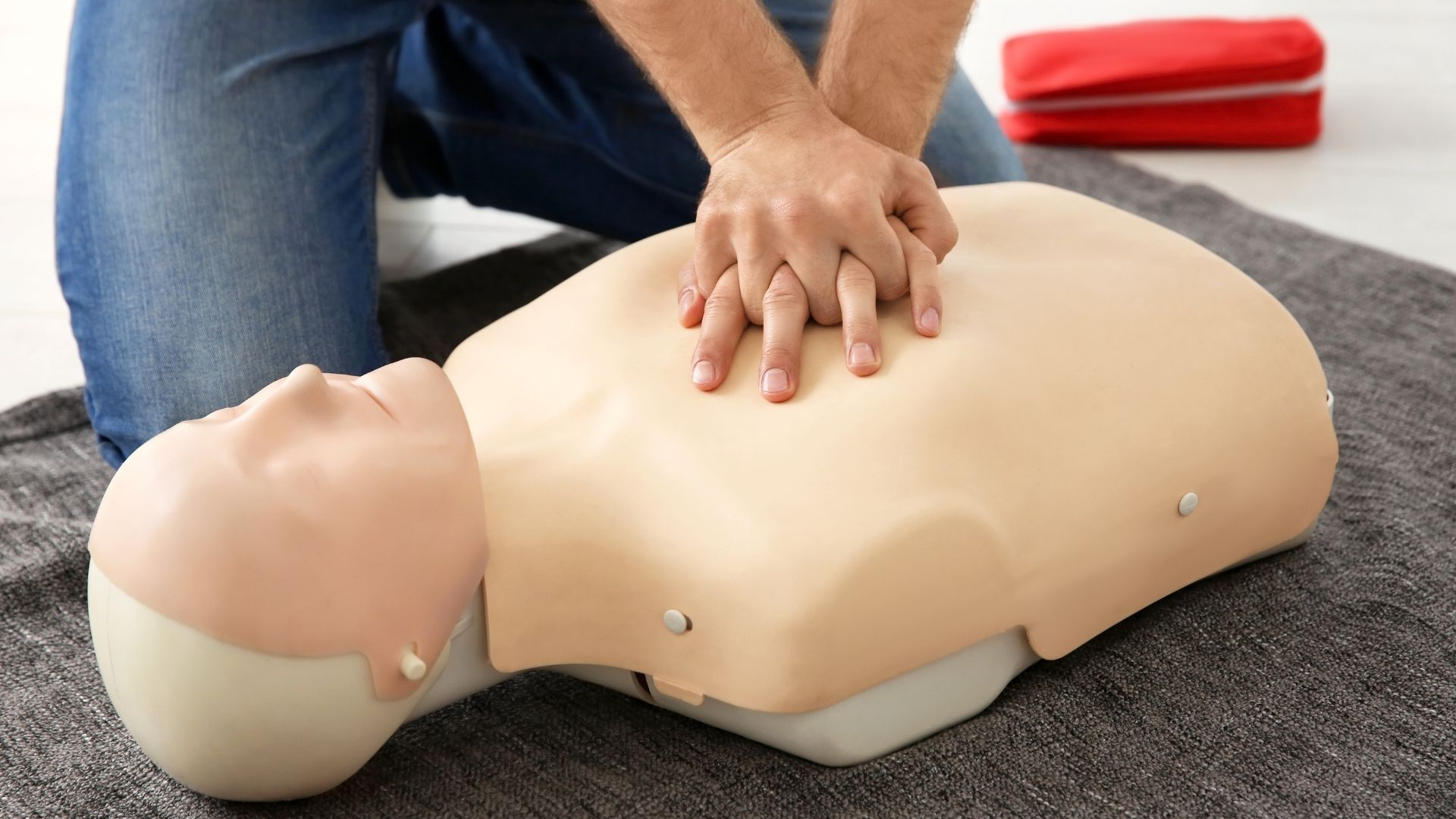 People regularly ask themselves, what is the average cost of CPR certification classes In Pittsburgh? There's no definite answer to this question because CPR certification classes and training prices depend on different factors, such as providers, organizations, level of competence, etc.
Nonetheless, health organizations like the American Red Cross and the American Heart Association contribute towards unified course programs and certification methods. This leads to an overall cost similarity between CPR certification courses provided by different institutions across Pittsburgh.
Let's elaborate on how much CPR certification courses cost in Pittsburgh and what skills you'll acquire by enrolling in one of them.
CPR Courses in Pittsburgh: Various Cost Components
The cost of your CPR certification program can vary depending on different factors. For example, you can apply for basic first-aid or pediatric first-aid and CPR class. These courses are much cheaper than the ACLS (Advanced Cardiovascular Life Support) or similar programs.
Moreover, the cost of CPR certification training can depend on the teaching technique (online, in-person, or blended learning). The materials can also be downloadable or available on-site, and their price can vary depending on the level of competence and type of training.
If you're a healthcare provider or must comply with OSHA standards, you should consider the AHA, the American Red Cross, or the National Safety Council-certified CPR courses. Pittsburgh and the whole of Pennsylvania host many organizations providing courses that meet these criteria.
Now, let's dive into the different cost components of the CPR certification classes in the city of Pittsburgh.
The Level of Competence & the Cost of the CPR Certificate Classes in Pittsburgh
You can get your certification card at tens of locations across Pittsburgh. Many of these organizations providing CPR certification courses are previously certified by the American Red Cross and other national organizations.
For instance, you can register, apply and start learning at various Red Cross facilities throughout Pittsburgh. The Red Cross will provide you with a professional instructor, downloadable materials, case study scenarios, mock exams, etc. The new and updated guidelines also have an impact on the average price.
Types of Red Cross CPR certification classes in Pittsburgh are:
Classes for Individuals: First Aid, CPR, AED, BLS/CPR for Healthcare Providers, Babysitting and Childcare, Instructor Training and Bridging, etc.
Classes for Organizations: Workplace Safety ( FIRST AID / CPR / AED), Healthcare Professionals (BLS / ALS / PALS), Training for Organizations, etc.
The average cost of CPR certification classes in Pittsburgh" depends on the difficulty, length, and cost of materials. The basic first aid, CPR, or AED courses are the cheapest at a price range of $20 to $70. Mind that this range can vary between organizations or issuing bodies that provide Red Cross-certified CPR courses.
On the other hand, the American Heart Association also offers courses throughout Pittsburgh. Depending on the type of course and level of competence, AHA will require different fees, and the costs can vary significantly.
For example, the Heartsaver courses provided by the AHA, like Pediatric First Aid / CPR / AED or the First Aid / CPR / AED, can cost you between $20 and $70 on average. Furthermore, both institutions provide instructor CPR courses. These courses and learning materials are much more expensive than the regular ones.
This price range usually depends on the teaching technique and the opportunity to listen to online, in-person, or blended classes, which brings us to our next point.
The Teaching Technique & the Cost of the CPR Certificate
The average cost of CPR certification classes in Pittsburgh can also depend on the teaching technique. Organizations that provide AHA and Red Cross CPR classes usually offer them in three different ways: online, in-person, or blended learning classes.
However, if you choose the online learning method, you'll have to demonstrate your CPR knowledge at the premises of the organization in the end. The skills and know-how are usually demonstrated in front of a certified instructor.
Let's take AHA's Pediatric First Aid courses as an example. These courses, if purchased as online training, will cost you no more than $20 to $30 on average. Additionally, if you enroll in an Instructor Essentials Online Course, you'll have to pay only $35.
The in-person and blended learning courses are much more expensive because of the need for a qualified instructor and regular classes. For instance, Advanced Life Support or Pediatric Life Support certification classes can range between $130 and $200, depending on the organization and the issuing body.
Price of CPR Certification Classes & Materials in Pittsburgh: Reference Cards, Learning Materials, Digital Certificates
The materials are another component of the overall CPR certification cost in Pittsburgh. Many CPR certification organizations across Pittsburgh let you purchase your training materials online. They provide you with everything you'd from an all-inclusive CPR course – from reference cards to digital certificates.
Training centers across Pittsburgh can offer courses provided by The American Heart Association, Emergency Care & Safety Institute, American Safety & Health Institute, etc, meaning you'll have to purchase different materials for each one. You can buy guidelines, handbooks, reference cards, workbooks, and additional materials.
Training centers will offer you these materials as digital books, hard-copy materials, or a combination of both. The price range for each of the materials varies. For example, if you want to buy digital guidelines or a reference card, you'll have to pay $10 to $30.
Purchasing the available handbooks for the whole course will cost you between $15 and $150, based on the type of course. Fundamental first-aid and CPR certification courses have the most affordable price. However, the handbooks for courses intended for healthcare providers or clinical professionals, such as the ACLS (Advanced Cardiovascular Life Support) or the PALS (Pediatric Advanced Life Support, are much more expensive.
Eventually, after you listen to all the courses and pass the exam, you'd have to purchase your certification card. Pittsburgh training centers certified by the AHA, for example, charge a certification card fee from $7 to $20 on average.
Organizations like AHA or the American Red Cross hold an exclusive right to change the prices of the materials and the certification cards at any time.
Discounts & Other Incentives
There are a few options for obtaining CPR certification in Pittsburgh at a discounted rate or with other incentives:

Check with local hospitals or medical centers. Many hospitals and medical centers offer CPR certification classes at a discounted rate or sometimes even free for community members.
Look for group discounts. Some CPR training organizations offer group discounts for groups of 10 or more people who want to get certified together. The AHA and the American Heart Association sometimes offer school, corporate, or standard group discounts.
Check with local organizations or community centers. Some local organizations or community centers may offer CPR certification classes at a discounted rate or for free.
Coupons: if you live in Pittsburgh and want to start your CPR certification courses, you can find various coupons online. Training organizations, websites, local hospitals, and medical centers all offer them. You can find them as student coupons, holiday offers, renewal, and promo codes.
Wrapping Up: The Average Cost of CPR Certification Classes in Pittsburgh
Let's summarize the answer to the "what is the average cost of CPR certification classes In Pittsburgh" dilemma.
Pittsburgh hosts numerous training centers that provide high-quality CPR certification classes. The price can change monthly, but the average cost of CPR certification classes in Pittsburg is between $30 and $100.
Moreover, the price can change due to the implementation of new policies by organizations like AHA, the American Red Cross, NSC, ECSI, etc. However, the more basic courses are the most affordable ones, while the costs for certification of healthcare providers and medical professionals are reasonably higher.
Finally, there aren't huge discrepancies between the CPR certification costs in Pittsburgh and across other cities in Philadelphia or the States. High-quality CPR certification courses often have a unified price with small differences between training centers.